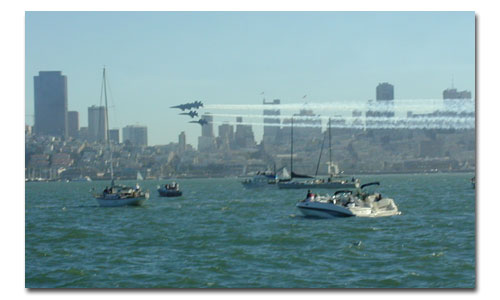 Fleet Week 2019 in San Francisco. Held in October this event starts with a parade of military ships and continues with an exhilarating air-show over the water. The highlight is the performance by the US Navy's
"Blue Angels." We get up-close and personal as these fast, exciting fighter jets scream inverted up-side down and roll over above our mast 2019.

Call 1-800-849-9256 today.